Price Estimator
SupplyLens™ Pro Plugin
The perfect market solution for Component Engineers, Hardware Designers & Purchasing.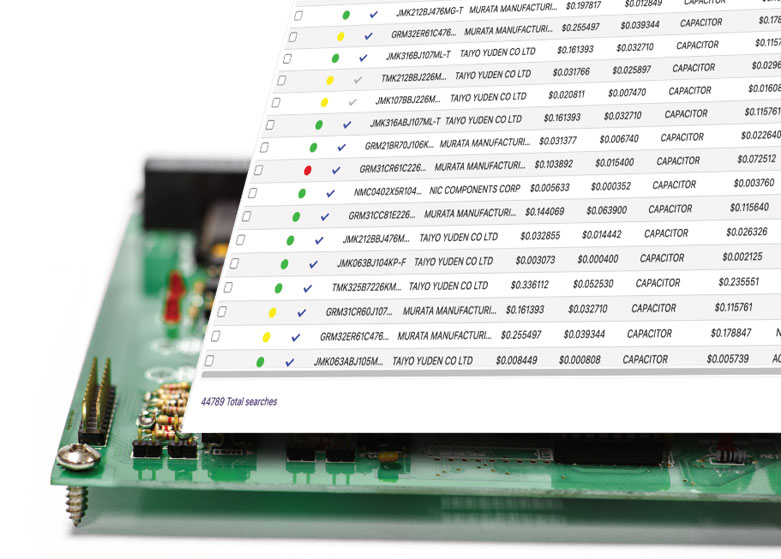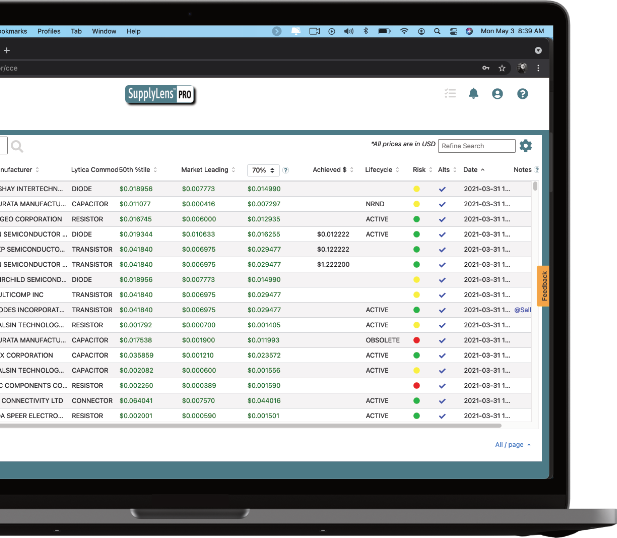 Price Estimator
SupplyLens™ Pro Plugin
Average Market Price
Market Leading Price
Competitiveness Level Price
Overall Risk Analysis
5 Risk variables per MPN
Up to 5 Alternatives per MPN
Real-time Pricing and Risk Notifications
Shared Projects & Community View
MPN Spell Check
Achieved Price Tracking
True Market Insights
"The pricing and risk information provided by Price Estimator assisted our team in preparing for upcoming negotiations and gave us the market knowledge needed to be confident in our negotiations."
VP Supply Management
OEM
We Keep it Real & Simple
Price Estimator is only based on real customer data. Distribution column pricing, manufacturer suggested pricing and internet pricing are not part of our database or used in any statistical models. How easy is it? Simply enter a Manufacturing Part Number (MPN) to unlock the true competitive advantages of Price Estimator.