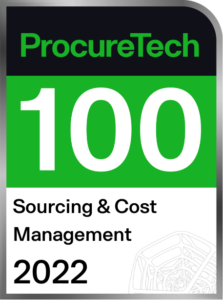 We are excited to share the news that Lytica has been named as one of the 2022 ProcureTech100. Created by ProcureTech, in association with Kearney, the ProcureTech100 are the definitive 100 pioneering digital procurement solutions on the planet!
A panel of over 60 procurement leaders, technology experts and B2B investors that helped choose Lytica from over 4,000 digital procurement solutions, recognising us as one of the dynamic, future focused solutions that are supercharging procurement and the enterprise.  Lytica was recognized as a pioneeer in Sourcing & Cost Management.
We'd like to thank all at Lytica and our customers for making an impact that matters!
Find out more about the ProcureTech100 at www.procuretech.co